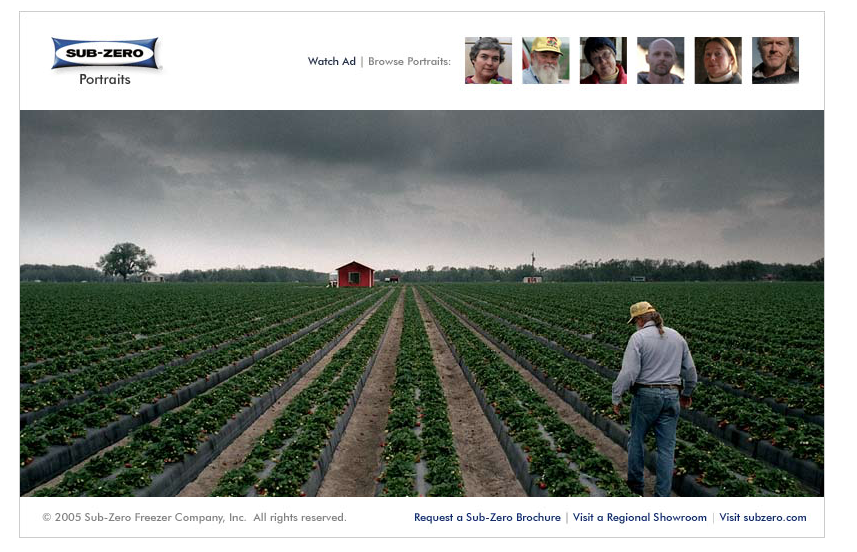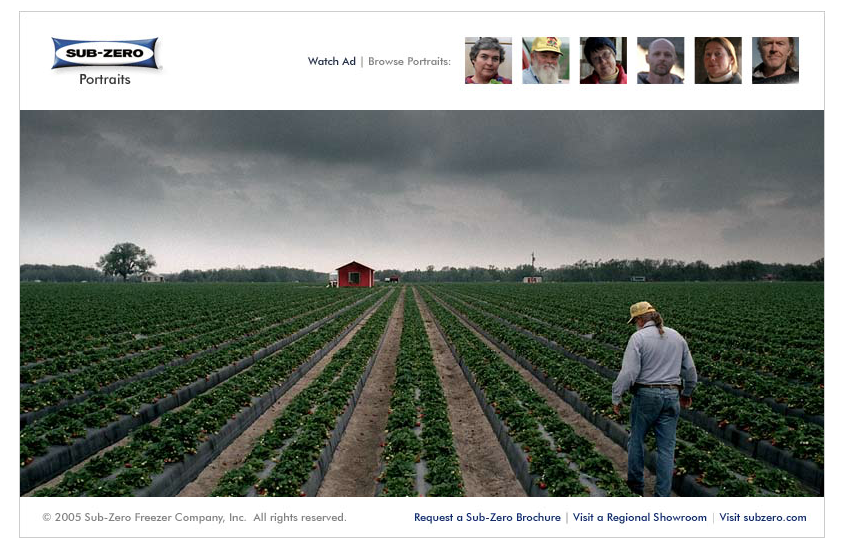 Madison, Wis. (April 26, 2005) – Sub-Zero Freezer Company has announced its new interactive mini-site, FresherFood.com. The mini-site profiles the real people featured in Sub-Zero's new TV commercial "Portraits," and can be accessed through their Web site, SubZero.com.
"Without question, our Web site is one of our best marketing tools for educating our customer base," said Christopher Parr for Sub-Zero Freezer Company and sister company Wolf Appliance Company. "We wanted to leverage the awareness and momentum generated by our TV spot to the online sector, by driving consumers to our Web site to learn more about Sub-Zero's superior food preservation story."
"FresherFood.com is an integrated example of how we extended the fresher food TV message online," continued Parr. "By profiling real people who are passionate about the food they provide there was a natural extension online to tell a more involved story through bios and images, allowing our customers to learn more about the fresher food story."
Sub-Zero "Portraits," airing nationally on cable television March 27 through November this year, was the first television commercial in the 60-year history of the company, which is now in its third generation of family ownership. "Portraits" features real people who produce the highest quality of fresh foods. Included are farmers, a clammer, a goat cheese maker and a fisherman, each in their own work setting with freshly harvested foods. The visual message demonstrates these professionals' trust in Sub-Zero to keep their produce, seafood and cheese as fresh as possible.
Customers can learn more about each of the people and their products highlighted in the TV spot through Sub-Zero's FresherFood.com. In some of the profiles, links to the featured people's Web sites are also available.